Advanced Capabilities
Certified Welders
To meet the durability requirements and exact tolerances mandated by the aerospace, medical, power generation, and petrochemical industries, manufacturers are developing assemblies with unique welding challenges. These can include joining dissimilar or exotic metals, and working with ultra-thin walled materials.
Our proprietary process produces controlled welds with barely visible lines that achieve tight dimensional tolerances. As a result, our welded products have a longer product service life even in demanding applications and environments.
360-degree work cells, and fully- and semi-automated processes control the work piece and manage the welding heat source to deliver precise results every time. We can achieve tolerances as tight as +/- .003" in length, within 1⁄2 degree of angularity, and with welded seams as thin as .020".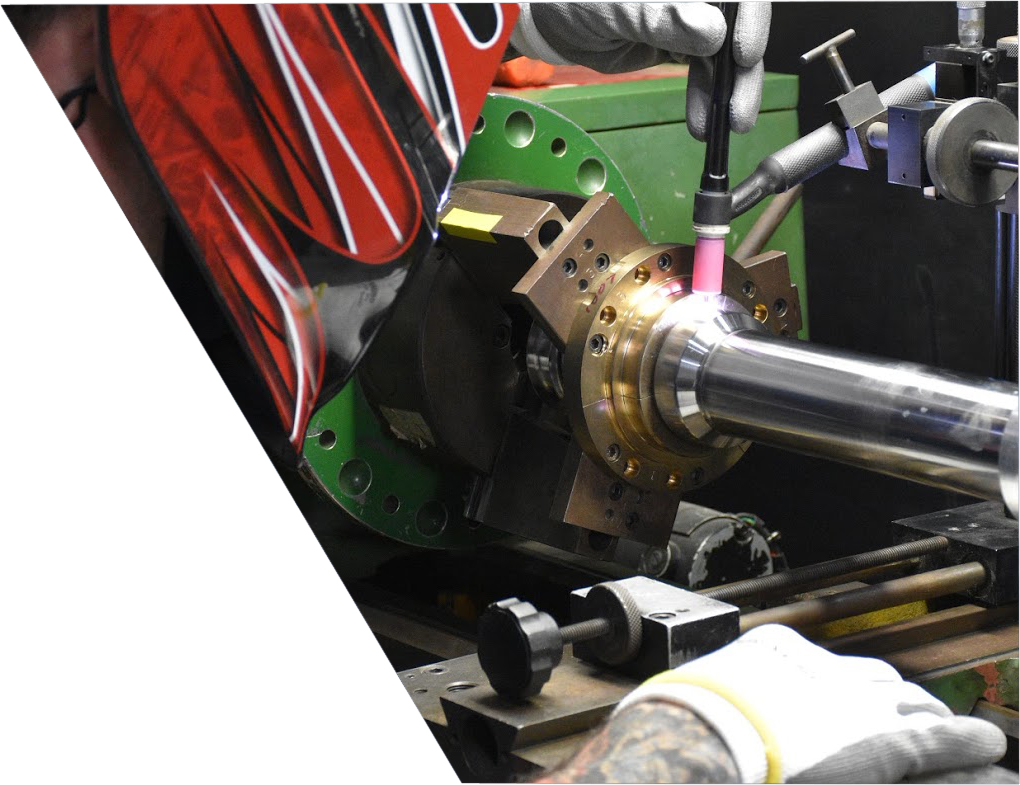 Alloy Precision Technology's Precision Welding Capabilities & certifications:
Fully & semi-automated processes
TIG & laser welding
Expertise in ultra-thin metal & dissimilar metal joining
Process control for tight dimensional tolerances
All welders individually ASME IX certified.
Chamber welding (contamination-free, high purity welding)
Alloy Precision Technology's Soldering & Brazing Capabilities
It isn't enough to be able to produce bellows, machined parts, and be able to weld them together. Some applications require tighter tolerances than welding can offer. Many industries, including aerospace and instrumentation & control require high quality solder & braze of bellows assemblies, machined parts, and more.
For this, Alloy Precision Technologies has dedicated solder & braze work cells for single part flow. For many of our customers, this area becomes a one-stop-shop for their custom products. Here, we not only solder & braze our customers' products & equipment, but this is also the center for product testing, including:
Performance testing
Helium leak & pressure testing
Altitude & calibration testing
Available materials include:
Carbon steel
Stainless steel
Aluminum
Inconel
Monel
Titanium
Hastelloy
Brass
Beryllium Copper
Quality Guaranteed
To ensure the quality of your products, Alloy Precision Technologies has in-house nondestructive testing and certified inspection capabilities. Along with our soldering & brazing specific testing, our quality assurance process includes metrology analytics and testing using X-ray, OFP, NDT, and Nitrogen and Helium testing.