Bellows & Bellow Assemblies
Engineering Expertise

Delivers Performance Superiority
Customized Precision
Since 1935, Alloy Precision Technologies has been designing and manufacturing custom engineered metal bellows and bellows assemblies for an array of industries, including aerospace,  medical,  industrial, petrochemical, power generation and semiconductor.
Our customers rely on our industry experience, proven equipment, processes, and material knowledge. Our in-house team of engineering experts are an extension of your team. We work with you to design bellows solutions from basic to the most complex  for demanding applications.
Alloy Precision Technologies is a vertically integrated manufacturing operation that provides high-quality bellows solutions. Leveraging our integration, we're able to cost-effectively manufacture bellows and provide shorter lead times.
Alloy Precision Technologies' combination of bellows, machined components, tubing and welding services delivers consistent, durable products with a high cycle life and lower cost of ownership for components and assemblies.
We continually invest in the tools and technologies necessary for world-class product development, including state-of-the-art, proprietary software for modeling, rapid prototyping, testing and manufacturing.
Full-Service Capabilities
By utilizing our full range of in-house capabilities, we offer our customers bellows designed for custom production runs, industries and sizes.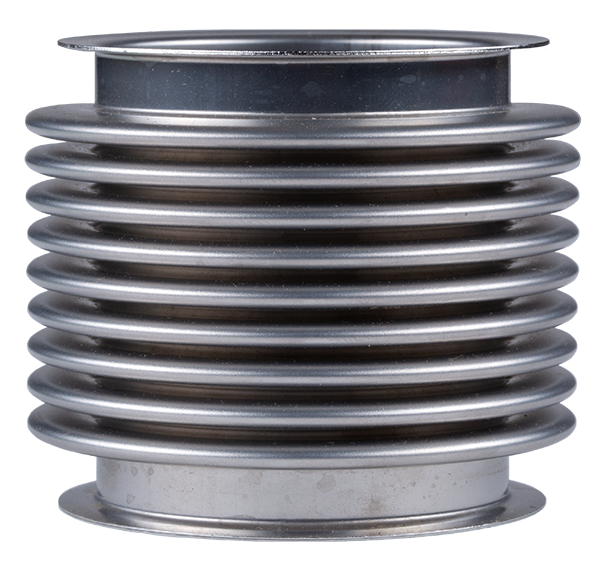 Hydroformed Bellows:
Proprietary technology & tooling to deliver components for challenging applications and medium- to large-size runs
 0.5" – 8" OD
Single, 2- and 3-ply designs
Wall thicknesses of  0.005" – 0.030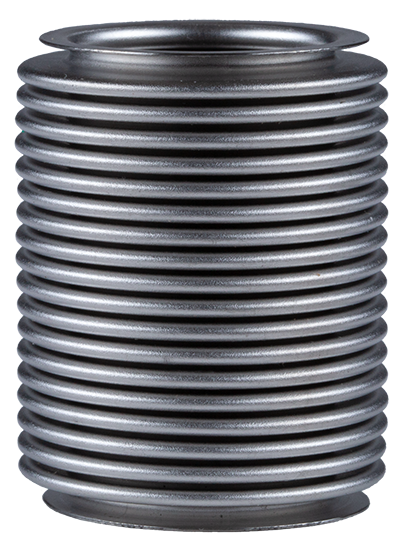 Mechanically Formed Bellows:
Minimum tooling costs make this the most cost-effective solution for smaller quantities
1" – 8" ID
Single, 2- and 3-ply designs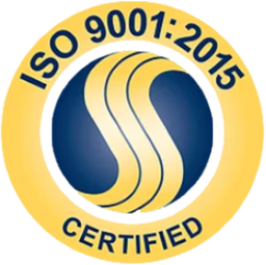 In addition to manufacturing and engineering excellence, Alloy Precision Technologies can deliver a wide range of services. We weld, solder and braze seamless components and our kitting and assemblies combine our product lines into turnkey, read-to-use solutions. We also test all of our products in-house by our on-staff NDT level 1, 2, and 3 inspectors to ensure quality in every weld. Our testing includes:
X-ray
Fluorescent Penetrant Inspection (FPI)
Nitrogen bubble testing
Helium leak testing to 1 x  109 cc/second
Metrology analytical capability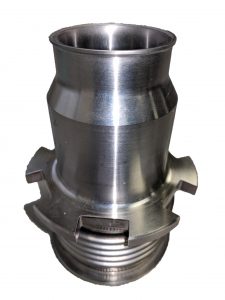 We utilize a variety of materials for our bellows including:
Stainless steel
Inconel
Monel
Hastelloy
Titanium
Yellow Metals
Applications, specific products, components, and assemblies include:
Bellows sealed valves
Actuators
Heat exchangers
Gas regulators
Instrumentation & control systems
Pressure sensors & relief valves
Flexible seals
Exhaust manifolds
Vacuum interrupters
Aneroid assemblies
Expansion joints