Delivering Efficiency and Quality
Every Day
Margin pressures are driving OEMs to uncover value in their supply chain. Our vertical integration in CNC machining and technology allows us to deliver the results customers demand.
Alloy Precision Technologies utilizes 35 state-of-the-art multi-task machines. Our experienced and knowledgeable machinists, on-site programming expertise, and advanced tooling concepts enable us to achieve precise tolerances for complex components. Our broad expertise and variety of machining centers allow us to produce parts ranging from the smallest devices up to 31″ in diameter and 36″ in length.
5-Axis mill/turn machining centers
3-5 axis horizontal & vertical mills
Large scale turning centers
Twin-spindle, twin-turret lathes
Swiss-type CNC turning centers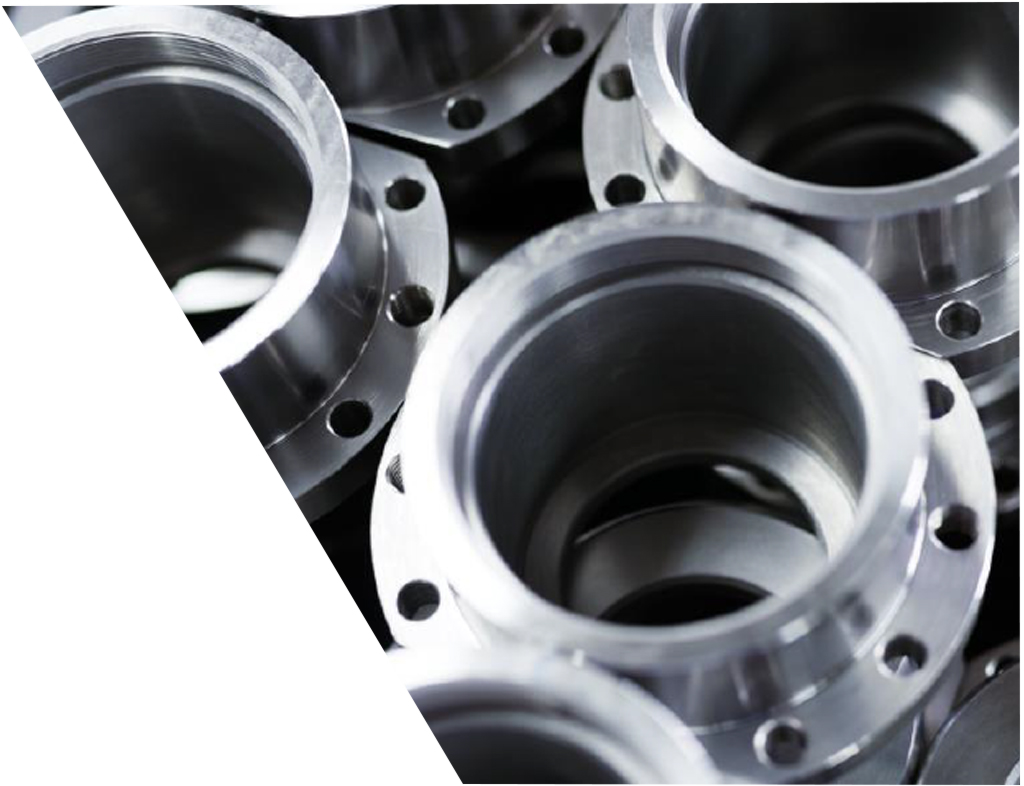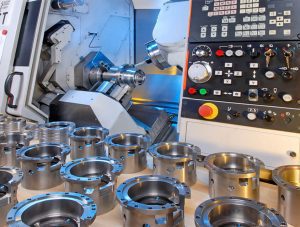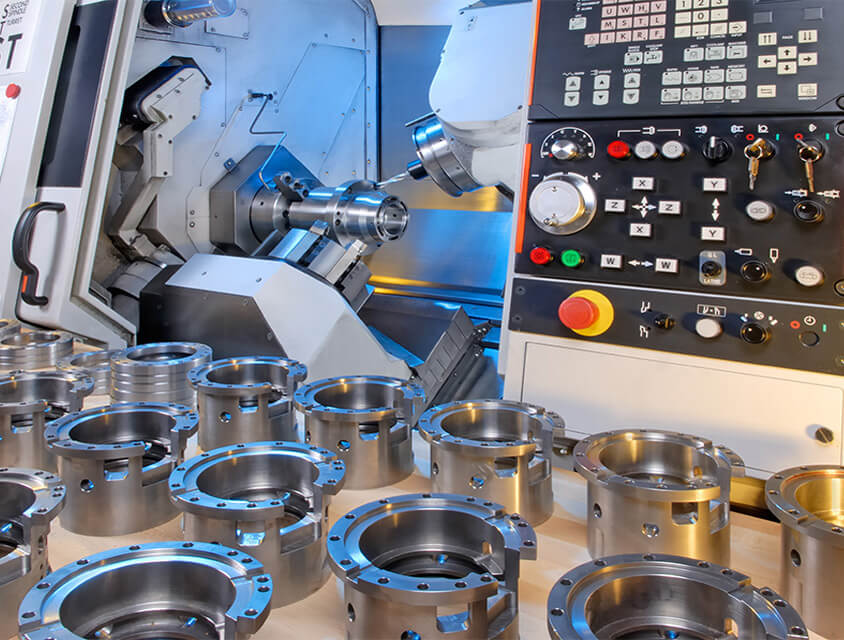 From our production lathes with live tooling, to our vertical and horizontal mills, we provide you with precise quality parts in a wide range of shapes, sizes, materials, and configurations. Since our machines feature 3-, 4-, and 5-axis capabilities, we can perform multiple operations with minimal set-ups.
In addition, our certified, experienced operators utilize cellular work-centers flexible rapid change tooling to drive efficiency and quality in our machining operations. We have practical knowledge machining 'exotic' materials such as Titanium, Monel, Inconel, and Stainless Steel.
Precision Machining Capabilities
Dimensional tolerance as low as +/- 0.0001"
True position within 0.001"
Turning capability: up to 31" diameter x 36" length
Milling capability:  52" (x-axis) x 22" (y-axis) x 24" (z-axis)
Materials that we routinely machine include:
High Nickel Alloys: Inconel 625 and 718, Monel and Hastelloy
Stainless Steel Alloys: Stainless Steel Alloys: 304 and 316 series, 17-4 PH
Titanium: Grades 1 and 4
Tool Steels: D2, H12
Various Carbon Steel and Aluminum Alloys
Brass, Copper, Bronze and Beryllium Copper