Medical Success Requires

Specialized Partners
Alloy Precision Technologies has worked with global manufacturers for more than 80 years and understands how to help their complex operations evolve to meet growth and production targets. We manufacture bellows, machined products, and welded solutions to help customers meet evolving FDA regulatory demands of medical applications.
Full-Service Product Development Mitigates Supply Chain Risks 
From product development through testing and manufacturing, Alloy Precision Technologies drives product solutions enabling you to focus on your core competencies. Whether you have a full design or a concept, we'll collaborate with your team to design a solution that is optimized for your application.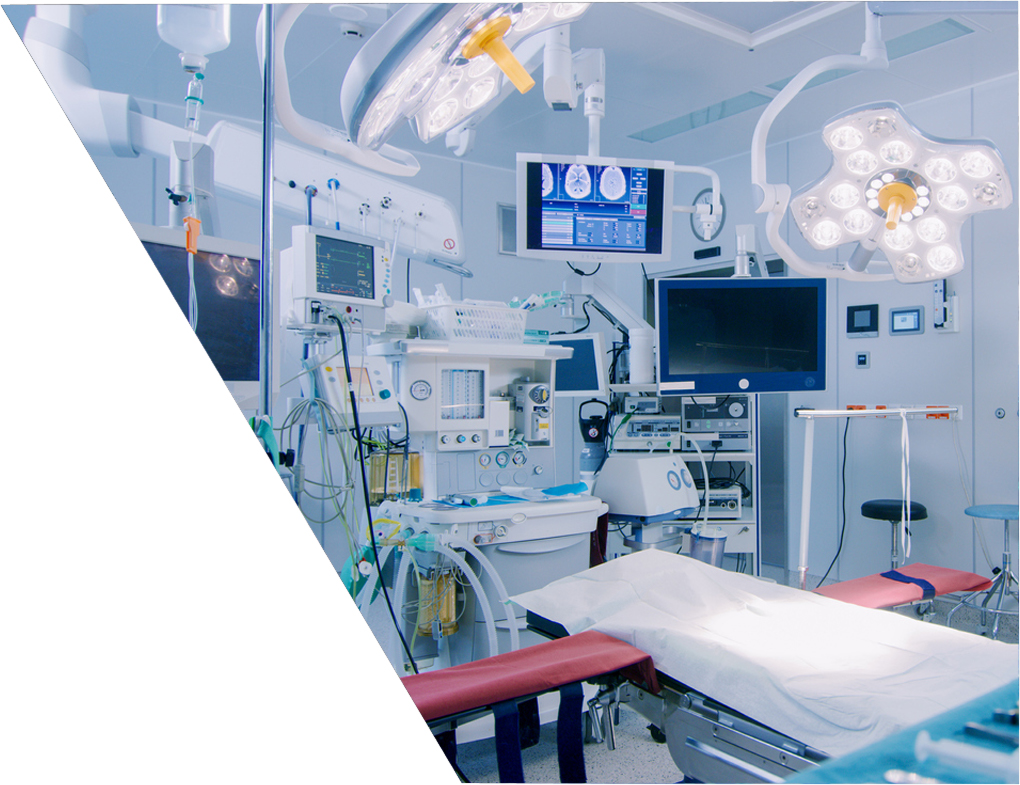 Through our "Stage Gate" process for New Product Development (NPD), we validate your design requirements through a combination of materials analysis, prototype and performance testing, and full dimensional inspections.
We continually invest in the tools, methods,  and technologies necessary for world-class product development:
Our welding services deliver tight tolerances and precision components. Our individually certified welders have deep knowledge of specialty metals and materials to meet any application challenge. Our TIG/Plasma and laser capabilities include ultra-thin and dissimilar metals, and work with thicknesses from 0.004" and up. To ensure quality, our certified inspectors will conduct a variety of tests, including helium leak testing.  We can create tolerances as tight as +/- .003" in length, within 1⁄2 degree of angularity, and with welded seams as thin as .020".
In addition, our custom soldering and brazing capabilities feature automated work cells, project-specific tooling, and testing equipment designed for small, precise components. Our dedicated single piece workflow stations allow for customized products with a separate area for custom quality testing including pressure testing, altitude testing, and overall performance testing.
From our precision CNC turning and milling machines to our large and vertical lathes, we provide you with quality parts in a wide range of shapes, sizes, materials, and configurations. Alloy Precision Technologies has practical knowledge of machining tough materials such as Titanium, Monel, Inconel, and Stainless Steel.
We are capable of meeting stringent customer standards, and product qualifications. As an ISO 9001: 2015 and AS 9100 Rev D certified company, our rigorous, quality assurance program tests all of our products in-house by our on-staff NDT level 1, 2, and 3 inspectors. Our testing and inspection methods include: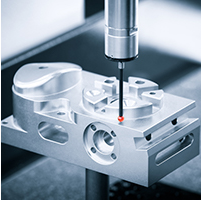 X-ray
Fluorescent Penetrant Inspection (FPI)
Helium leak and pressure testing to 1 x 109 cc/second
Metrology analytical capability
CMM and automated optical scanning
Sample Applications
We have helped design and engineer a multitude of medical devices and technologies. Our products, components, and assemblies can be used in a wide variety of applications, including:
Vacuum regulators
Flowmeters
Adapters
MRI Bellows
Oxygenators
Heat Exchangers
Ultra-thin-wall tubing
Alloy Precision Technologies Leverages Extensive Experience Across a Wide Range of Demanding Industries
Ensuring Quality and Reliability Throughout the Product Development Process
The global pandemic has reshaped the medical and pharmaceutical landscape. Increasingly stringent FDA regulations, inventory disruptions, and short lead times for critical components are driving the entire ecosystem to rethink the supply chain.
In each stage, medical component manufacturers must ensure compliance and deliver reliable products that meet rigorous quality and safety standards. Each component and assembly must be manufactured to precise tolerances without imperfections to reduce contamination during use. In many cases, each product must meet additional standards for durability and portability for precision instruments.
Medical and pharmaceutical manufacturers are meeting these challenges by raising the quality standards for components, utilizing managed stocking programs, diversifying sourcing, and requiring suppliers to provide cleanroom facilities.