Alloy Precision Technologies continues to be a front runner in the manufacturing industry through recent investments and innovation. By continuing to fully embrace today's rapidly evolving Industry 4.0 technologies, Alloy has been able to lead in the industries we serve.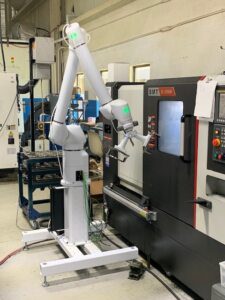 With the use of collaborative robots, or cobots, Alloy Precision Technologies has been able to enhance productivity, efficiency, and safety in the workplace. Alloy's cobots are programmed to be stationed and work independently and because of this, we have seen a production rate increase of 125%. This improvement allows us to stay on task and ensure value to our customers, remaining true to one of our core values – accountability.
Alloy Precision Technologies is devoted to continuing to adopt the technologies and recent innovations that Industry 4.0 represents. Manufacturing Engineer, Connor Stump stated, "Manufacturing is going to Industry 4.0 at an extremely fast rate, and cobots are the first step of many that we are taking here at Alloy."
Another Industry 4.0 initiative is the utilization of an OASIS Inspection System in our quality center. We are able to measure part dimensions with an accuracy of up to .0001 inches. With fully automated quality reports, we are able to ensure our customers precise parts in a timely manner. Alloy Precision Technologies understands that innovation and leading technology are both key components of today's manufacturing industry. We will continue to embrace our future by leading the way into Industry 4.0 and staying ahead of the innovations of today.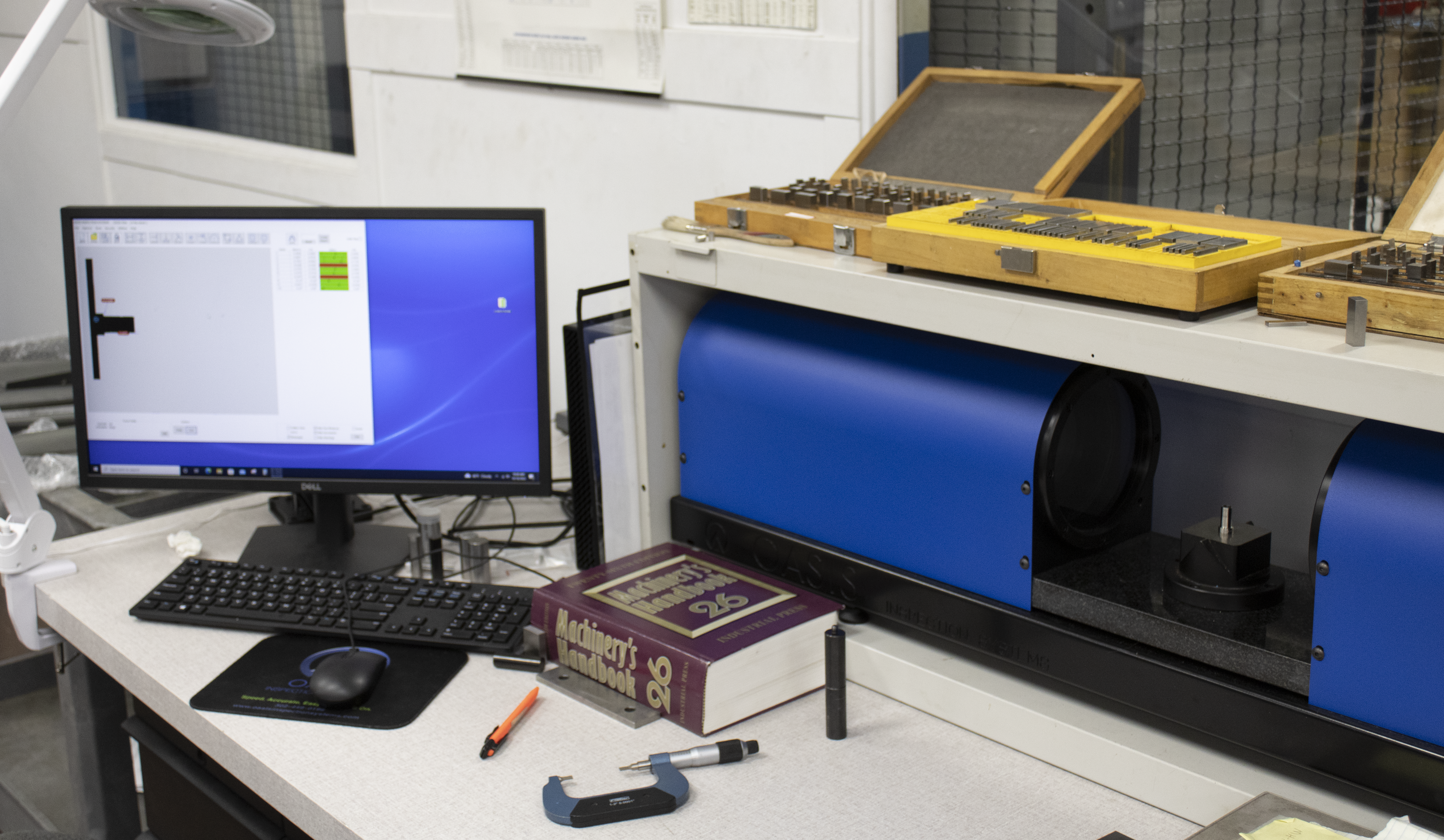 ____________
For more information, please contact us at [email protected] or call 440.266.7700.