Alloy Bellows & Precision Welding is officially in one location in Mentor, Ohio. After the merger of Alloy Bellows and Star Precision Technologies in November, Alloy Bellows moved from Highland Heights to Mentor to operate in the same facility as our machining operations.
The merger will help us to increase our vertical integration of machined parts for our bellows, bellows assemblies, and other products. Now, with our recent transition to Mentor, it is even easier to create the unique products for all of our customers more efficiently and with shorter lead times.
In order to increase production capacity, we built a 22,500 sq. ft. building next to the current 48,000 sq. ft. building, making a total of 70,500 sq. ft. of production space. The new space allows for full production areas, which increases capacity for our bellows & bellows assemblies, thin-wall tubing, precision welding & machining, and product assembly operations.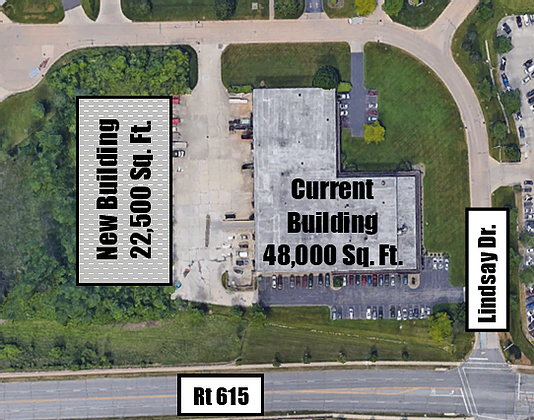 We are currently in the final stages of construction for the new building. All of us at Alloy Bellows are excited to introduce our new production facilities once everything is completed.
The new address and contact information for Alloy Bellows & Precision Welding is:
6989 Lindsay Dr., Buildings A & B
Mentor, Ohio 44060
Building A: Corporate Headquarters & Administration
Building B: Manufacturing Operations
Phone: 440-266-7700
Fax: 440-266-7701
Email: [email protected]
Please call or email us with any questions regarding this recent move.